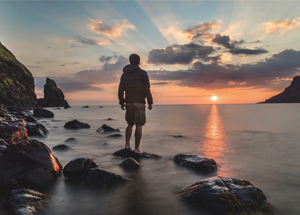 By Dave Clark
Some people call it an internal struggle. Others call it a "me-me" conflict. I like to call it my personal civil war. Many of us have one (or more) of these internal conflicts and they tend to cause us mental anguish, often on a daily basis.
This "me-me" conflict comes when either primary behaviors or motivators are contradictory to each other and clash. These conflicts make us want to go in more than one direction at the same time, creating internal discord. Learning to manage these internal conflicts is necessary in order for us to maintain our sanity, let alone be productive.
These conflicts explain why some people want to win the lottery but won't buy a ticket. Or, why others who pledge to get in shape in the morning are spotted at the donut shop and fast food restaurant by lunchtime. With these opposing mental forces pushing and pulling us in different directions, we often concede to the behavior or driver that is strongest.