Whit Mitchell
Executive Coach, Team Dynamics Specialist
Whit Mitchell drives business leaders and executive teams to produce tangible, measurable results. A strategic partner to organizations, Whit draws on his expertise as an executive coach, facilitator and team builder to help businesses zero in on the key issues creating or blocking their success.
Whit has had the opportunity to work with Olympic, collegiate and Professional athletes, as well as more than 35+ years experience working with professional coaching processes, providing depth and practicality to Whit's interactions. As a Certified Professional Behaviors and Values Analyst, Whit uses a variety of tools and skills to help clients understand new ways to create Gold Medal achievements.
Read More
"My work with Whit was impactful. It led to additional self-awareness, which in turn has made a difference in the way I internalize feedback, work on relationships and coach my team. He helped me reframe my thinking and behaviors, and encouraged me to lean into my strengths."

—Mike Novy, General Manager
Whit's clients have included Fortune 500 companies such as Kodak, Bose, and United Airlines, and he has provided executive coaching services to executive development programs at Tuck School of Business, Harvard and Columbia University and professional hockey players. Whit's ability to communicate his expertise has led major companies to invite him as a keynote speaker and workshop facilitator on topics such as Dynamic Communication, Leadership; Taking it to the Next Level and Values; The Hidden Motivators. Whit is the Founder and CEO of Working InSync International.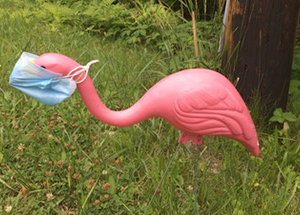 ZOOMED! How to Make Your Next Call Memorable
November 12, 2020
Posted in:

Blog, Whit Mitchell
What are you looking at during your Zoom calls?
How do I look….is my hair working today…what are others wearing…what books are on their bookshelf….why are they not showing their face…..I love their artwork….who keeps walking by in the background….I hear people speaking…turn on your mute.
Albert Mehrabian developed a communication model, which demonstrated that only 7% of what we communicate consists of the literal content of the message. The use of one's voice, such as tone, intonation and volume, make up 38%, and as much as 55% of communication consists of body language.
Read More
Speaking

Using his 30 years of experience coaching athletes, corporate executives and business owners, along with his own life-changing personal experiences, Whit weaves a winning combination of storytelling, humor and down-to-business action points. In doing so, he inspires people to examine their behavior and challenges them to do and be more.