Dr. Evans Baiya
Technology & Innovation Strategist
Dr. Evans Baiya is a technology and innovation strategist with over fifteen years of experience in information technology, product development, innovation of health engagement solutions, semiconductor engineering, and intellectual property strategy. He has held professional positions in various sized companies, starting from a research chemist to global leadership positions in engineering management and strategic product development and marketing. His extensive global experience includes the development of technologies and strategies with companies such as Samsung, IBM, Intel, Nokia, Microsoft, Texas Instruments, World International Patent Office, and others.
Read More
As a successful author, Dr. Baiya has published more than thirty peer-reviewed publications and holds several technology patents. In 2010, he received the Idaho Accomplished Under 40 award in recognition of his contributions to professional leadership within the community. Dr. Baiya has founded multiple successful technology ventures and is a sought-after speaker in the areas of innovation and technology development. He is the president and chief strategist for Evastrategics Inc., an intellectual-competitiveness consulting firm. He is the founder of the Evastrategics Innovation Brewery, which develops innovations in information technology, software development, medical delivery systems, media technologies, and computational intelligence. Dr. Baiya is also the founder and president of Enlyt Media, a technology company that develops Internet platforms for distribution and monetization of television broadcast and other video content.
Dr. Baiya holds a doctor of philosophy in engineering and technology development, a master of business administration, and has completed postgraduate studies in chemistry, electrical engineering, and business strategy and intellectual property with Harvard Business School, Harvard University.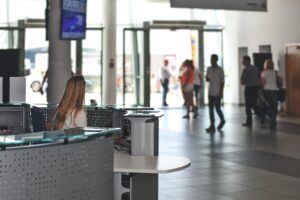 3 Ways to Use Data to Improve the Customer Experience
March 22, 2023
Posted in:

Articles/Media, Evans Baiya PhD
Given the complexity and uncertainty in today's business world, organizations have been forced to consider and deliver continuous improvements.
The customer experience is often a focal point of these improvements, with businesses looking for ways to implement continuous innovation and enhancement—especially if you are in the industry of selling the customer experience. But no matter the industry, it's important for you to consider your customers' experience before, during, and after purchase.
Read More
Speaking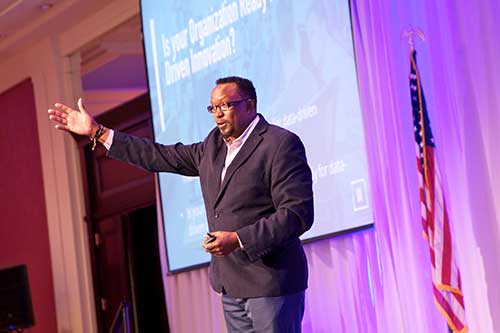 Evans is a technology and innovation strategist who speaks on the importance of innovation and futuristic thinking for every organization. His dynamic presentation style leaves companies inspired and ready to discover the next big idea
Books

The Innovator's Advantage: Revealing the Hidden Connection Between People and Process
"Optimizing Strategy for Results: A structured process to make your business come alive" (available in January 2022)
The Complete Leader rapidly prepares leaders by immersing them in the 25 competencies required to be a high-performing leader.