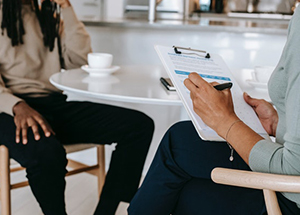 How to understand and evaluate people to ensure the future of your organization. Episode #67
By Ron Price
These days, hiring and keeping talent is a never-ending conversation. With rapidly changing workplace standards and expectations from employees, finding the right people—and keeping the right people, in the right positions—is crucial to an organization's continued success post-pandemic.
The key to ensure your future? The ability to understand and evaluate your team.
The problem is, many leaders think they excel at evaluating others. Some even say they have a sixth sense or gut feeling for people and will decide whether somebody fits in at their company within 30 seconds of meeting them. One study that says people form first impressions in the first seven seconds.
Read More