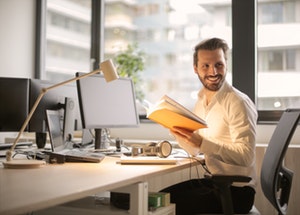 By Jalene Case
From playing a sport to working a job, the phrase "trying hard" implies that we're attempting to perform at our very best, pushing ourselves harder to go beyond our limits. Why? I believe it's because we want to be successful on our own terms.
We receive accolades for trying hard: "She's a hard worker." "He's trying hard to be the best leader he can be." Yay for us! Most of the time. The problem comes when trying imperceptibly slips from positive to negative.
On the positive side, trying drives us to go all-in toward what we truly want to accomplish. It feels light, invigorating, and clear, like we know what we want and how to get it.
On the negative side, trying forces us to do what we think we should do (a hallmark red flag!) which causes overcomplication and stress. It feels heavy, tense, and anxiety ridden with a tinge of panic, ready to explode at any moment.