We've Switched Up Some Things Around Here …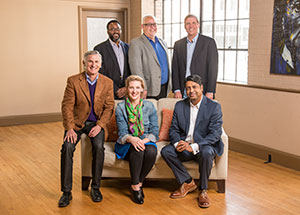 We are excited to announce the launch of our new website. Our goal was to create a user-friendly site that made interacting with Price Associates easier. Here are a few of the changes you'll see:
Business Tips Galore
Check out our Thinking page, which gives you quick access to podcasts, short topical videos, media articles by our associates, and thought-provoking blogs — all in one place. Check back weekly for new content.
All the Solutions, All Together
We've also streamlined the presentation of our offerings, laying them out under the Solutions tab. Here you can find details on all of our programs, and easily determine which ones might be a fit for your organization. You can also see which of our core team members works in that area of expertise and routinely partners on that solution.
Get to Know Us a Little Better
We had a lot fun during our photo and video shoot for the website, and we think it shows! Check out our Who We Are section to learn more about our core team, and to watch videos featuring our associates, our values, and our focus.
So take a look around. And please let us know what you think!