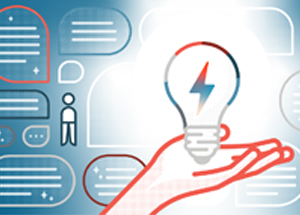 By Dave Clark
Have you ever had a great idea, but were afraid to express it for fear of being thought of as being "out there?" Or, have you ever been exposed to ideas at work that you just knew were destined for failure, but you didn't say anything as to not rock the boat?
At some point in our careers, the majority of us have experienced both of these things. While it seems so simple to speak up, we often don't. Why is this?
Many factors will hold us back from voicing our true opinions. Fear of having our ideas rejected is one. Fear of a perceived disagreement may be another. All ideas come from people, and people take ownership of these ideas. When ideas are challenged, the owner of that idea can often times get defensive. Ego is a natural part of life and not all leaders take negative feedback as well as others. Because of this, many brilliant ideas go unspoken and many less than brilliant ones don't get challenged, simply because they originated from someone who outranks us.
Read More