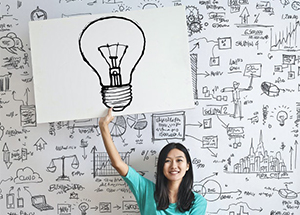 By Dr. Evans Baiya
You could be missing out on $1,237 per employee in untapped ideas.
No, really!
According to a 2019 study by IdeaScale, each employee has on average $1,237 worth in unused ideas. A separate study also showed that employees come to work with an average of 8 to 10 new ideas every day that could help their work.
This means that there are potentially hundreds of thousands of ideas in any given organization ready to be considered, tested, developed, and implemented—ideas that are all around you. The key is to have the structure and the resources at hand to be ready to tap into employee ideas.
Read More