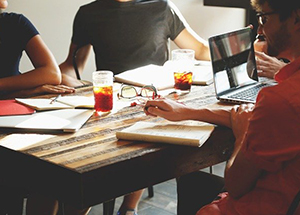 By Dr. Francis Eberle
I have heard some version of this many times from clients over the years. Leaders often tell me that a team isn't as effective as they once were, team members don't want to participate, or they need more cooperation so they can move faster.
Many leaders forget that teams are fluid. What I mean is they change over time due to variable factors. These can be things like someone joining or leaving the team, projects changing dramatically, tasks becoming routine, fear about job safety due to changing market forces, or more. All of these dynamics impact the people on a team and their performance.
Teams are more important now than they have been in the past, partly because problems are more complex than they have been in the past. Solving them requires multiple perspectives and experiences.