Andy Johnson
Leadership, Team, and Organizational Coach
Andy Johnson has been consulting with clients in differing capacities for almost thirty years. In his work as a leadership, team, and organizational coach, he partners with clients to obtain deep, lasting, and measurable results. For leaders at all levels, he incorporates best-practice coaching techniques and strategies to help them to develop and to grow into the best and most profitable versions of themselves. For teams, Andy helps them work on their interpersonal team dynamics, increasing aspects of team health and reducing aspects of team dysfunction such as interpersonal conflict. For organizations more broadly, he often becomes a trusted advisor working with senior leadership and employees to move people, culture, vision, and strategy in the optimal direction.
Andy is a gifted speaker, presenter, and writer and has spent years perfecting his ability to communicate complex well-thought out ideas in a clear and concise fashion. He has a knack for explaining difficult subjects through the use of diagrams, charts and illustrations. He is an interesting mix of deep thinking and relevant theory with a big heart and deep empathy. His ability to deeply connect with his audience and everyone he works with is one of his strongest assets. He is the author of three book including his two most recent, Pushing Back Entropy: Moving Teams from Conflict to Health (2014) and Introvert Revolution: Leading Authentically in a World That Says You Can't (2015).
Read More
"I love working with Andy Johnson! It didn't take long to discover that Andy is an absolute wealth of information. He possesses a deep reservoir of relevant and tangible resources, helping leaders overcome obstacles that keep them from becoming their best.".

—Dallis Fontenot, Corporate Development, ESI
Andy holds a Bachelor of Architecture degree from Cal Poly, San Luis Obispo, a Master of Science in Community Counseling degree from Northwest Nazarene University, and is currently finishing his dissertation, Big-five Traits, Behavioral Style Dimensions, and the Prediction of Authentic Leadership, for his PhD in Industrial/Organizational Psychology at Grand Canyon University. He is certified to administer and interpret the following assessments with TTI Success Insights: Style Insights Behavioral Assessment (DISC), Driving Forces (Motivators) Assessment, TrimetrixHD (Acumen Capacity/Workplace Competencies) Assessment, Emotional Intelligence (EQ3) Assessment, Stress Assessment. He is also a certified practitioner of The Leadership Circle Assessment. Andy is a formerly licensed mental health counselor who incorporates deep knowledge and experience from his therapeutic background into his coaching and consulting. He is also the former Founder and President of Johnson Architects, a small business he established and led for many years prior to moving into more direct people-focused work.
He has been happily married to his wife for almost thirty years and has three grown daughters and two grandsons. He currently resides in the Boise, Idaho area but consults with clients across the U.S. and Canada.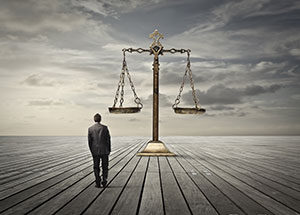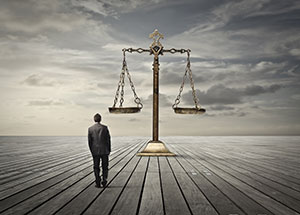 3 Ways to Create Balanced Leadership in Your Organization
August 25, 2016
Posted in:

Andy Johnson, Price Associates Blog
by Andy Johnson
The most successful leaders must learn to identify the two opposing yet necessary leadership styles and include both to create healthy balance. Here are three things you can implement right now that will move your organization closer to this sweet spot: Read More
Speaking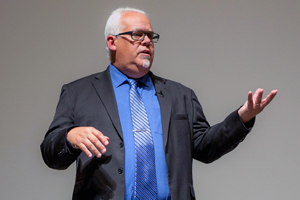 Andy has worked with a variety of organizations to help them build healthier, more conflict-free teams. His clear and friendly speaking style creates instant connections with the audience. He focuses on all aspects of team health from a holistic and systemic perspective, helping them achieve greater success at all levels. He is well-suited to help teams both prevent and resolve interpersonal team conflict.