Several of our associates recently attended the TTI Success Insights (TTI SI) 25th international conference in Scottsdale, Arizona. During this gathering of some of the finest business consultants and coaches from North America and 14 countries, recognition was given for lifetime excellence, research and training.
Awards were bestowed during the conference at the Radisson Fort McDowell Resort and honorees were selected from TTI Success Insights' 3,000 Value Added Associates, or distributors, of TTI Success Insights assessment and human capital management products and services. Honorees hailed from North America and Brazil, and in some cases, have been distributors and certified consultants using TTI Success Insights tools for decades.
Ron Price, founder, president and CEO of Price Associates, was awarded the TTI Lifetime Achievement Award, which recognizes an extraordinary leader within the network who has enriched the industry through their collaboration and partnership while displaying the highest standards of professionalism, ethics and integrity. Ron was also honored by his peers with the first-ever Value Added Associate Choice Award. This award allows associates to show appreciation for one among them who has both achieved above and beyond in their business as well as providing support, insight, aid and advice to others in the network.
Executive Coach Shawn Kent Hayashi was honored with the Bud Bowers Diamond Award, which is given to recognize members of the TTI Network who go above and beyond, those who exceed everyday expectations and inspire us to reach higher, based on their cooperation, dedication and contribution to the network and the TTI family.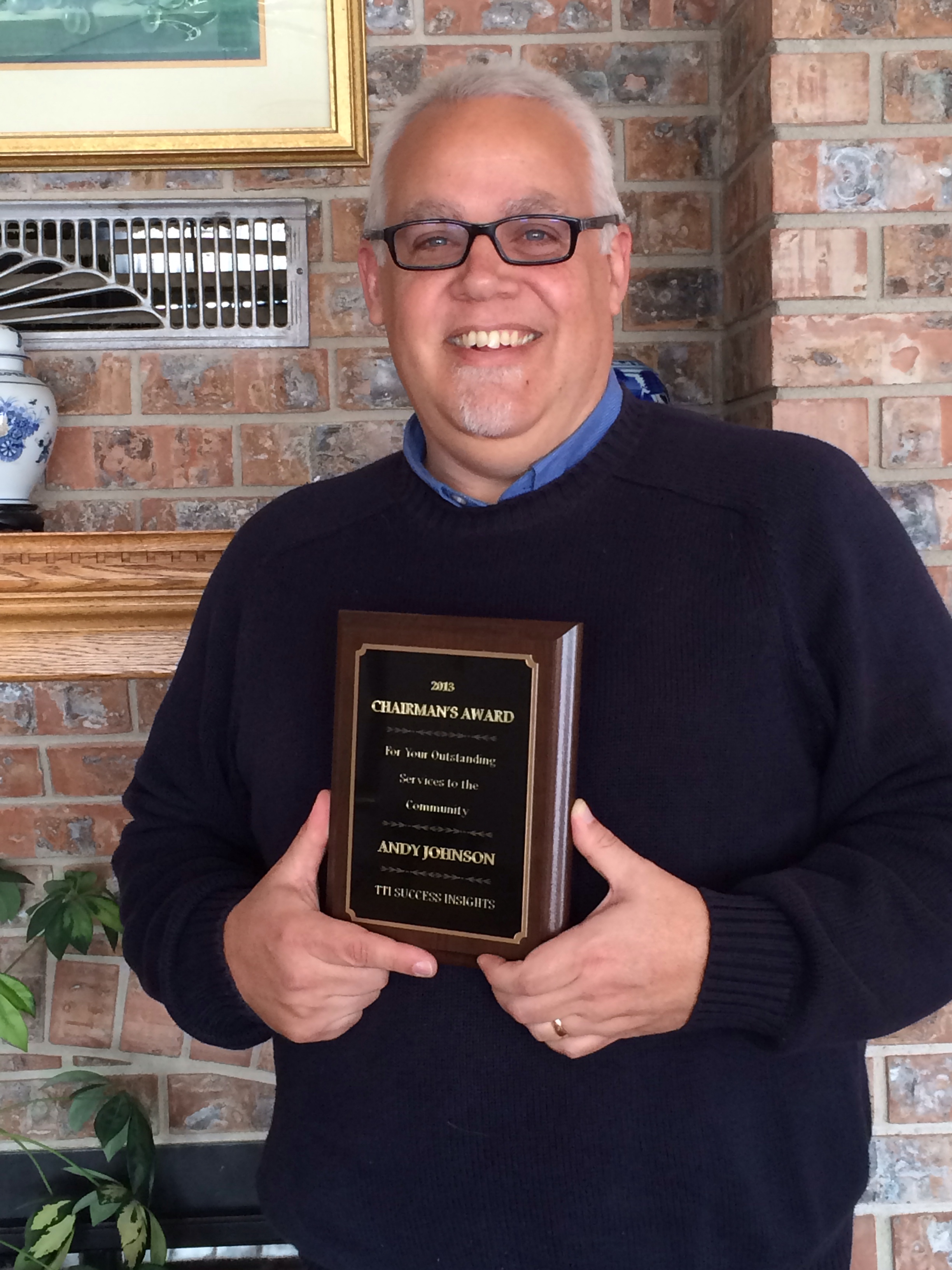 Executive Coach Andy Johnson received a Community Service Award from Bill Bonnstetter, TTI chairman, for his pro bono work in 2013. The Community Service Award recognizes Value Added Associates for their outstanding contribution and dedication to their community.
I am honored to work with people who are so committed to excellence. Congratulations to all of you!