Treasure Inside: 5-Pack Edition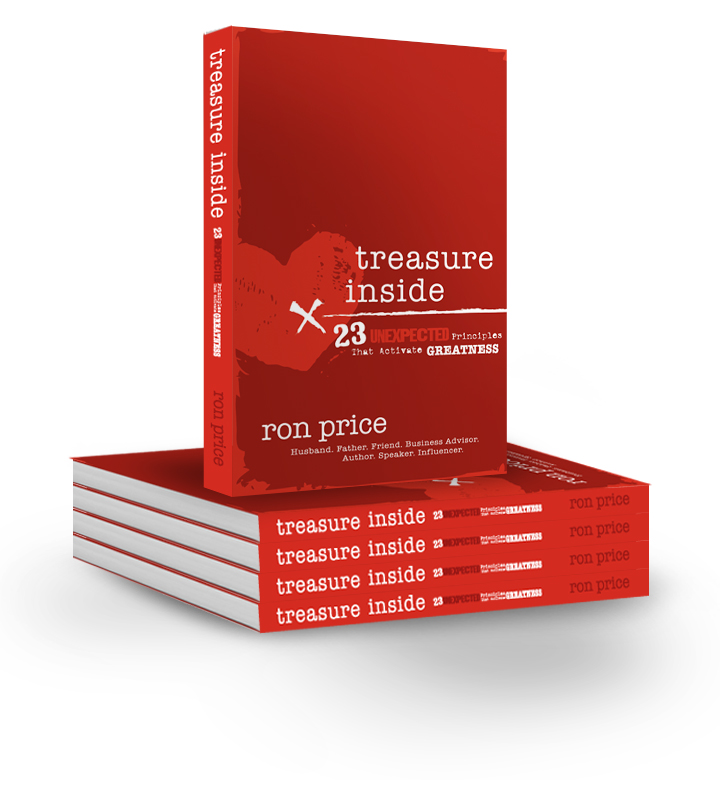 For 25 years, Ron Price has helped business leaders access hidden potential within organizations and teams. Now, he brings these principles of unlocking human potential to your personal success to the forefront with a powerful new book:Treasure Inside: 23 Unexpected Principles that Activate Greatness.
By approaching the subject of human potential with a fresh, balanced perspective on issues of the mind, heart, body and spirit, Ron helps drive the reader towards the revelation that greatness lies within each of us. Inspirational, logical, and thought provoking, Treasure Inside is an excellent gift for anyone seeking to find the best version of themselves – executive teams, co-workers, non-profit boards, family and friends.
Aloha Publishing, publishers of Treasure Inside, has a special offer to help you spread these 23 amazing principles:
From March 28 – 30, purchase the "Treasure Inside 5-Pack Edition" for only $39.95 – a savings of over $20.00 off the cover price. Additional discounts are available for larger volume purchases. Simply click on the link below to make your purchase on the dates above: