Ron Price Named Among Top 10 Authors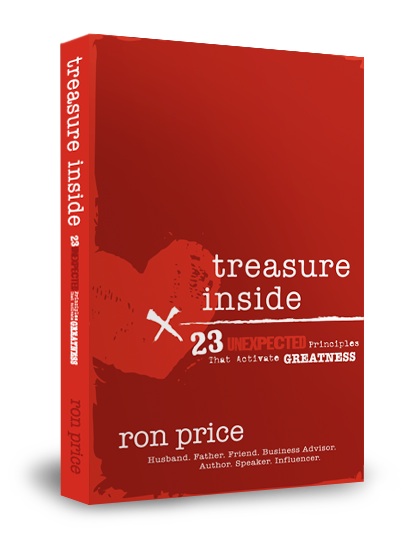 Price Associates CEO and author Ron Price was named one of the top ten authors by the Idaho Book Extravaganza. Ron's latest book, Treasure Inside: 23 Unexpected Principles That Activate Greatness, was recognized as one of the top five non-fiction books.
The team at Price Associates is extremely proud of the hard work and dedication Ron has committed to helping people reach their greatest potential!
More About Treasure Inside
Treasure Inside was published in 2011 by Aloha Publishing. While there are many books that address "potential", Treasure Inside brings a unique perspective; that we all contain the ability to be great and we all have "activators" that trigger that greatness. As a business advisor, executive and parent, Ron has studied human potential for more than 25 years and in 15 countries. Through his experience he discovered that everyone has been endowed with a unique set of traits and tendencies that are often described as "natural talent". Ron also discovered that without the disciplined nurturing of this natural talent, no one realizes anything close to his or her potential.
Treasure Inside is available on Amazon.com, Barnes & Noble in print and e-book versions.  The book is also available at a discount for quantity purchases. Additional resources are found at www.TreasureInsideBook.com. Ron is also available to speak on the principles that he writes about in the book to executive teams, business groups and civic organizations.
For information on quantity purchases or to book Ron as a speaker, email info@price-associates.com.