Andy Johnson
Leadership, Team, and Organizational Coach
Andy Johnson has been in the service industry for almost thirty years. In his work as an executive coach, organizational advisor and consultant, he partners with organizational leaders and teams to produce tangible and measurable results. Working in synergy with the team, Andy draws on his many years of experience in various fields of service, to help groups focus on improving teamwork, appreciating differences, reducing conflict and increasing overall team morale and effectiveness. He is uniquely qualified and passionate about working with organizations in preventing, managing and resolving conflict situations that drain the life and productivity out of the system.
Andy is a gifted speaker, presenter and writer and has spent years perfecting his ability to communicate complex ideas in a clear and concise fashion. He has a knack for systematizing things and seeking to explain difficult subjects through the use of explanatory diagrams, charts and illustrations. His ability to connect with his audience is one of his strongest assets.
Read More
"I love working with Andy Johnson! It didn't take long to discover that Andy is an absolute wealth of information. He possesses a deep reservoir of relevant and tangible resources, helping leaders overcome obstacles that keep them from becoming their best.".

—Dallis Fontenot, Corporate Development, ESI
Andy is a TTI Certified Professional Behavioral Analyst, a Certified Professional Motivators Analyst and a Certified Professional Emotional Intelligence Analyst. He incorporates his knowledge and interpretation of these objective assessments and others to provide tangible and measurable results in the form of organizational effectiveness, productivity and overall health. He also incorporates his knowledge of healthy family systems and their dysfunctional counterparts to assist organizations located at the intersection of business coaching and professional counseling services, the family business. Prior to joining Price Associates, Andy worked for many years in the field of architecture, founding a successful practice in Meridian, Idaho, Johnson Architects, PC. The mid-size firm specialized in medical, high-tech, industrial, religious and high-end residential projects. He is also a licensed professional counselor (LPC) and has worked with many individuals, couples and families to overcome a variety of dysfunctions, personal and interpersonal struggles. In addition, he is an ordained minister in the Evangelical Methodist Church (EMC). He holds a Bachelor of Architecture degree from Cal Poly State University, SLO and a Masters of Community Counseling from Northwest Nazarene University.
Contact Me
EMAIL: andy@price-associates.com
PHONE: +1-208-590-4095
SOCIAL:
Thinking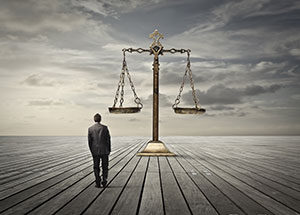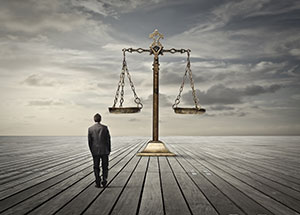 3 Ways to Create Balanced Leadership in Your Organization
August 25, 2016
Posted in:

Andy Johnson, Price Associates Blog
by Andy Johnson
The most successful leaders must learn to identify the two opposing yet necessary leadership styles and include both to create healthy balance. Here are three things you can implement right now that will move your organization closer to this sweet spot: Read More
Speaking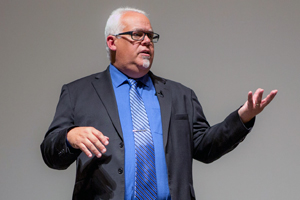 Andy has worked with a variety of organizations to help them build healthier, more conflict-free teams. His clear and friendly speaking style creates instant connections with the audience. He focuses on all aspects of team health from a holistic and systemic perspective, helping them achieve greater success at all levels. He is well-suited to help teams both prevent and resolve interpersonal team conflict.
Solutions
This program examines differences between team members such as gender, introversion/extroversion, sensitivity, motivations, drivers, creativity, culturally-driven traits, and attachment styles.
This program introduces teams to models of conflict prevention and team health connected to team member behaviors, motivators and emotional intelligence.
The Complete Leader rapidly prepares leaders by immersing them in the 25 competencies required to be a high-performing leader.
Focuses on the unique challenges yin (introverted and ambiverted) leaders face in an extrovert-biased culture.
Emotional Intelligence is a critical component of effective leadership. This program helps participants learn what EQ is.
Academic literature has demonstrated repeatedly that high emotional intelligence increases performance.