Jaime Lisk
Leadership Coach & Performance Trainer
Jaime Lisk is a facilitator, team builder, and trainer whose goal is to create a positive impact in the personal and professional lives of her clients. 
Her experience as a consultant in both private and public sectors gives her insights into the needs of clients in a variety of industries. Notable partnerships include pharmaceutical, healthcare, advertising, government, nonprofit, and association management industries. 
Read More
As a Certified Professional Behavioral Analyst, she leads teams to a deeper understanding of their strengths and diversity to increase productivity and collaboration. She also works with clients to help them select and retain employees and delivers customized trainings such as Respect in the Workplace, Workplace Wellness 101, and Self-Awareness. 
Jaime is a certified facilitator for the RealTime Coaching program—a simple, practicable approach for people who rely on others to create results. RealTime Coaching is a highly interactive workshop, featuring 65% active participation and situational role play, allowing participants to successfully navigate coaching conversations immediately. She conducts both company-sponsored and public RealTime Coaching cohorts throughout the country.
Jaime received a Bachelor of Arts in Psychology from Georgetown College and a Masters in Industrial & Organizational Psychology from Eastern Kentucky University.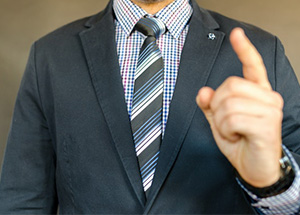 6 Steps to Deal with a Challenging Boss
February 10, 2021
Posted in:

Blog, Jaime Lisk
By Jaime Lisk
We've all experienced tough work environments. Whether it's a crushing workload, impossible deadlines, conflicts with coworkers, or a manager who isn't making anything easy, there are plenty of solutions through it. But if you're dealing with the latter, which, let's face it, is often the cause of many of the former, take heart: there are simple actions you can take to regain your control and "manage up."
Here are a few tips to help if you're experiencing a difficult work environment caused by a manager:
Read More
Speaking

Jaime is a certified professional behavioral analyst who speaks on the importance of employee retention, respect in the workplace, and self awareness. Her engaging presentation style leaves companies inspired and equipped to navigate coaching conversations immediately. 
The Complete Leader rapidly prepares leaders by immersing them in the 25 competencies required to be a high-performing leader.