Courtney Feider
Global Leadership Consultant, Creative Brand Strategist
Courtney is a pioneer among Creative Disruption specialists. Her consulting method focuses on identifying a company's "creativolution," and helping achieve disruption with a systemic creative culture, talent, and brand overhaul from leadership level to marketplace. She is also a business and balance coach for rising young leaders, female executives, b-schoolers, and business owners.
Merging her background in corporate work, agency work, and entrepreneurship, Courtney's strengths lie in identifying and shaping new leaders, and filling the growing Leadership Gap with interruptive, creative, next-level thinkers.
Read More
"Courtney truly embodies her mission. She supports you in developing the disruption/transformation you are ready to take on with kindness and enthusiasm. She show ups 100% and doesn't give up on anybody. She is a visionary who executes with grace."

Stella Grizont, Founder + CEO at WOOPAAH!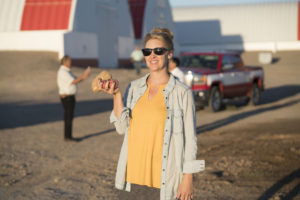 After more than a decade of owning and managing agencies and corporate marketing strategies, Courtney launched her consulting method aggregating the most valuable lessons she had learned. Early in her career, Courtney worked directly for a C-Suite team in healthcare/corporate marketing, then specialized in the high tech sector with her agency work. Courtney has been personally responsible for the differentiation and design of more than 40 brands, and the creative innovation of dozens of companies. She has worked with global companies such as Hewlett Packard, Microsoft, Sundance Film Festival, Pfizer, Glaxo-Smith Kline, Merck, Astra Zeneca, Johnson & Johnson, and Amgen. She has created debt-free design, sustainable business strategies, and thoughtful management for her own business products, entrepreneurial ventures, and unique brands. Courtney zealously promotes hard work and invention matched with balance, happiness, and play. With her husband, two daughters, a dog and a bunch of chickens, she lives on an urban homestead in Boise, Idaho. She travels and works virtually with clients from the all over the United States, Canada, the UK, Italy, and from around the globe.
Contact Me
EMAIL: courtney@price-associates.com
PHONE: +1-208-830-6416
SOCIAL:
Thinking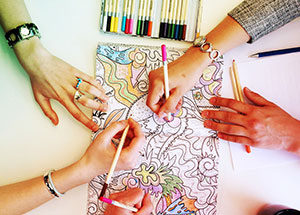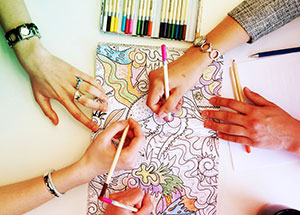 4 Commonly Overlooked Reasons Why Creative Leaders Succeed
January 25, 2016
Posted in:

Courtney Feider, Fast Company
As leaders, creative thinkers don't just plan for the future, they design the one they want to build.Read More
Speaking

Courtney is a seasoned professional and a dynamic speaker who communicates important business principles through story and personal connection. In her work as a consultant, Courtney focuses on helping businesses recognize creativity as the engine for innovation and as a fundamental strategic pillar guiding organizations through times of development and growth.
Books

Solutions
This program examines the differences between team members such as gender, introversion/extroversion, sensitivity, creativity, culture, and attachment.
This program is designed to help leaders understand and embrace creative strategy as a catalyst for change and innovation.
The Complete Leader rapidly prepares leaders by immersing them in the 25 competencies required to be a high-performing leader.
This program helps companies capitalize on today's broad generational and cultural workforce to create "inclusion" as a daily practice.
Academic literature has demonstrated repeatedly that high emotional intelligence increases performance.